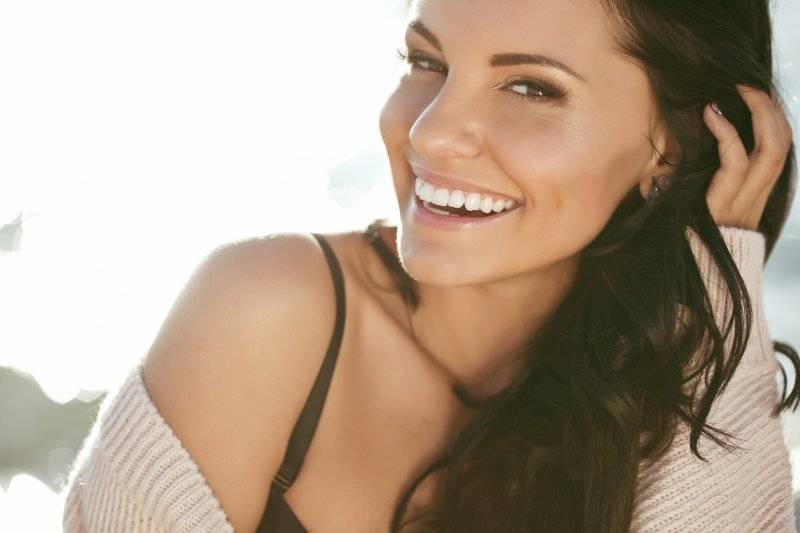 Most people aren't born with a perfect set of teeth, not even celebrities. It may surprise you to learn that many of the award-winning smiles are all thanks to cosmetic dental treatments. These procedures can correct various kinds of dental flaws, from stained to mildly cracked or crooked teeth. Best of all, you don't have to be a Hollywood star to enhance your pearly whites! Keep reading to learn about five of the most common treatments you can receive from cosmetic dentistry in Glendale.
Professional Teeth Whitening
Teeth whitening is one of the most popular and cost-effective methods to quickly brighten your smile. Your dentist can offer either an in-office or at-home procedure depending on your situation and personal preference. Both options can blast away years of stains from your teeth, and you can enjoy your dazzling results for several months to a couple of years with proper care.
Dental Bonding
Are you struggling with minor chips, cracks, stains, or gaps in your smile? With cosmetic dental bonding, your dentist can use composite resin to easily and effectively repair your teeth for a flawless blend. This will improve the appearance of your smile and provide a durable solution that can last 10 years or more before needing a replacement.
Metal-Free Restorations
If you have a mildly damaged or decayed tooth, you don't have to resort to metal restorations, which can be unsightly and may contain trace amounts of mercury. Instead, you can opt for treatments like crowns and fillings that are metal-free. These tooth-colored restorations will be biocompatible, meaning they'll be healthier, more comfortable, and less likely to irritate your gums, teeth, and other soft oral tissues.
Invisalign
Do you wish you could show off a perfectly straight smile? While traditional braces are effective, you can choose a quicker and more discreet method like Invisalign to achieve your dental goals. Not only will your clear aligners be virtually invisible, but you also won't have any dietary restrictions. You'll be able to munch on all your favorite foods as long as you remove your trays beforehand.
Veneers
If you want a more comprehensive smile makeover, then you'll want to consider getting veneers. These wafer-thin porcelain shells can correct one or multiple dental imperfections simultaneously. You'll be able to change the size, shape, and color of your teeth, and they'll even offer a nearly permanent whitening solution that can last for 15 years or more with the right care.
You don't have to be a celebrity to undergo cosmetic dentistry. Speak with your dentist if you're interested in these treatments, and they'll help determine the best option for achieving your smile goals!
About the Author
Dr. John H. Upton studied at the Baylor College of Dentistry and has over 35 years of experience under his belt. He regularly seeks continuing education to refine his skills and is also a member of several organizations like the Arizona Dental Association and the American Dental Association. He offers a multitude of all-inclusive and advanced services, including teeth whitening, dental bonding, metal-free restorations, Invisalign, and veneers. If you'd like to set up a consultation, visit his website or call 623-878-6333.