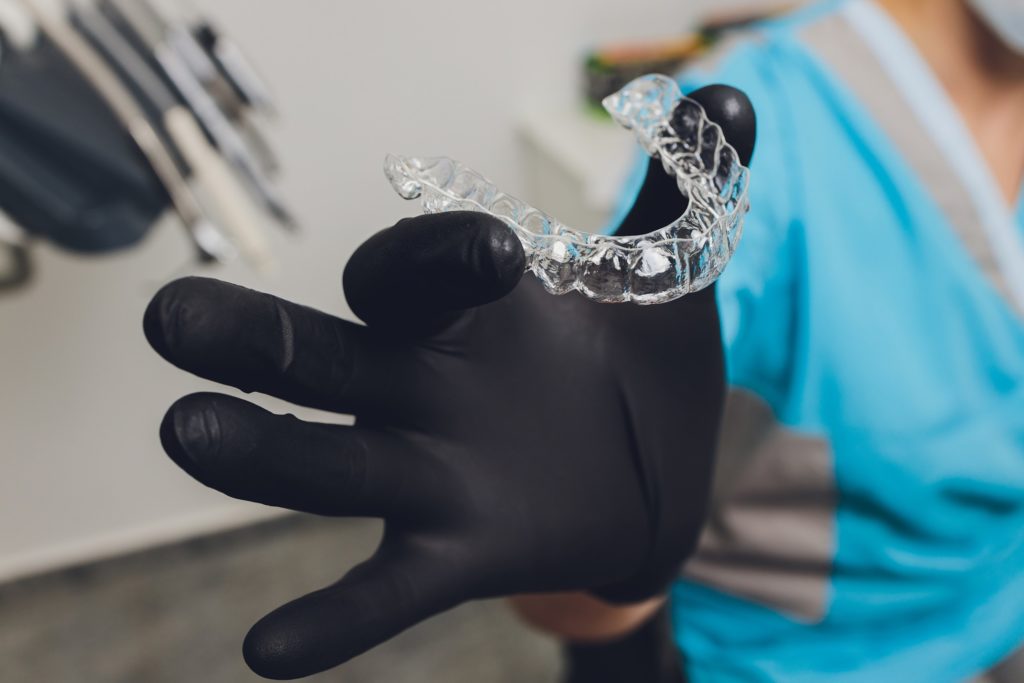 With more than 12 million happy patients, it's no surprise that Invisalign is one of the most sought-after teeth-straightening solutions. After all, who doesn't want to achieve their dream smile without the metal? Plus, the average treatment time is only 12 months! Of course, there is a lot more to Invisalign than just discreet trays and faster timelines. To learn a few other important things you should know about clear aligner treatment, read on.
1. Your Trays Can Get Stained
Although your Invisalign trays are clear, they aren't impervious to stains. If you pick up bad dental habits, like not brushing them after each meal or keeping them in while drinking coffee, then there is a good chance they'll begin to take on a yellow tinge. Since this can make your own teeth look discolored and brittle, it's important to do your best to keep your trays clean. Note: if your aligners do stain, try soaking them in a cup of room temperature water and a packet of cleaning crystals.
2. Attachments May Be Needed
To correct more moderate cases of misalignment, attachments may need to be added to your teeth. Don't worry – they are equally as discreet. They simply give your aligners something to grip onto, guiding your teeth in the right direction throughout the course of your treatment.
3. You May Not Have a Lisp At All
Are you worried that Invisalign will result in a lisp? Good news: the large majority of patients don't experience any changes to their speech! Those that do usually adjust within a few days.
4. Invisalign Could Change Your Diet
It's true: Invisalign doesn't come with any dietary restrictions. That doesn't mean, however, that you won't experience any changes to your diet. For example, if your teeth feel a bit sore, then you may find yourself reaching for smoothies, soups, and oatmeal. Furthermore, constant snacking isn't an option since you have to meet the 22-hour-a-day wear time.
5. You'll See Results Quicker Than You Think
While traditional braces can take 2+ years, Invisalign treatment usually only takes 12-18 months. Plus, you'll likely begin to notice a difference much sooner since the aligners are completely clear and removable. In fact, some patients see a change in just a couple of months!
Before beginning Invisalign treatment, it's natural to want to do as much research as possible. One of the best places to start is by scheduling a consultation with your dentist. That way, they can provide answers with your specific dental needs and smile goals in mind!
About the Author
With more than 35 years of experience in the world of dentistry, Dr. John H. Upton has helped countless patients on their journeys to healthier, happier smiles. Since graduating from the Baylor College of Dentistry, he has completed hundreds of hours in continuing education on topics like orthodontics and cosmetic dentistry. Plus, he is an active member of notable organizations, including the Arizona Dental Association and the American Dental Association. If you want to learn more about Invisalign, then don't hesitate to schedule an appointment via his website or by phone at (623) 878-6333.