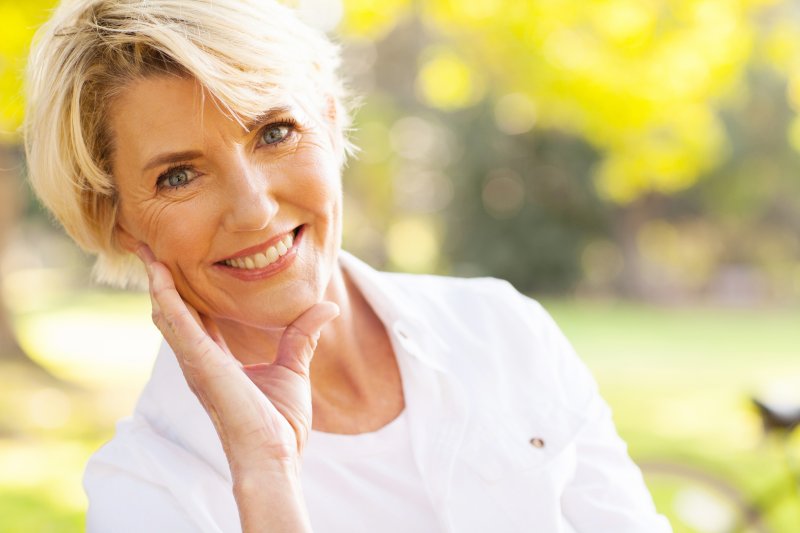 When it comes to having missing teeth, it can be frustrating not being comfortable with your smile. And if you're considering getting an enduring replacement solution, then your best bet would be dental implants. Not only will you feel like you have your natural teeth again, but they may even roll back the years in your appearance! Read on to learn four ways implants can make you look more youthful.
#1: They Help Avoid Facial Changes
Once you lose a tooth, that area in your jawbone will begin to shrink. Without something to stimulate blood circulation, your body will not be able to support its strength and structure. If left untreated, it can lead to jawbone deterioration and give your face an aged appearance. Dental implants, however, provide the stimulation necessary to maintain a firm and youthful facial shape.
#2: They Can Prevent More Tooth Loss
Missing teeth not only risks facial changes, but also allows the adjacent ones to shift out of position. This can cause misalignment issues as well as further tooth loss. To preserve the rest of your pearly whites, the best option is to get dental implants.
#3: They Provide Stability
Unlike traditional dentures which depend on adhesives and suction to remain on the gum line, dental implants are surgically embedded into your jawbone. They are virtually permanent and natural looking, so you'll feel like you have your real teeth again. You also won't have to forego your favorite foods since the posts will provide the security you need for daily eating activities. Most patients often regain 80% of their biting power as a result of the treatment!
#4: They Increase Your Confidence
Dental implants can fully restore your teeth and, with proper care, can last you a lifetime. Knowing this, you're likely to feel a sense of relief as well as the confidence with having a smile you can be proud of again! With this level of optimism, most people will find you more outgoing, inviting, and youthful.
By replacing your missing teeth with dental implants, you can be sure to enjoy a stronger, healthier, and younger smile in the long run. Feel free to consult your dentist about the treatment to discover if this is the right option for you!
About the Author
Dr. John H. Upton is a proud member of the Arizona and American Dental Associations, and the American Academy of Biomimetic Dentistry. He received his dental degree from the Baylor College of Dentistry and holds his Mastership in the Academy of General Dentistry. He also provides a large collection of dental treatments ranging from checkups to implants for maintain healthy teeth. If you want to know more about the benefits of dental implants, visit his website or call him at 623-878-6333.