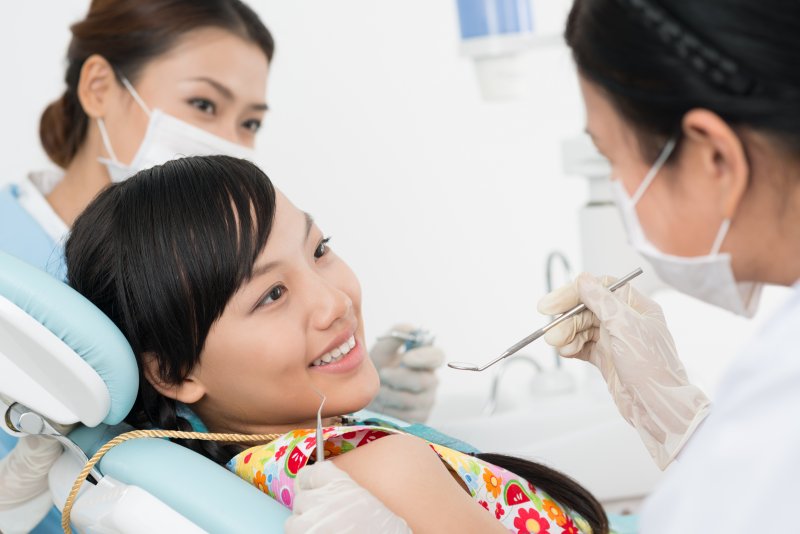 One of the best things you can do to keep your teeth healthy is to brush and floss daily. Doing so can help you prevent cavities and gum disease from developing, allowing you to enjoy your days without dental concerns. However, there could still be underlying issues that you can't see, and a visit to your dentist can help you take care of them before they cause any pain or damage. Read on to learn what preventive dentistry is and the importance of early detection of oral health problems in Glendale.
What Is Preventive Dentistry?
Preventive dentistry is the practice of preserving proper oral hygiene so that serious dental issues are kept at bay. By doing so, you can also avoid costly treatments in the future. This practice can range from at-home self-care to visiting your dentist regularly. With this combination, can stop most oral health issues before they even start.
5 Reasons Preventive Dentistry Is Important
From physical health benefits to improved social interaction, the importance of preventive dentistry is wide ranging. The benefits of scheduling a visit to your dentist include:
A Thorough Check of Your Teeth and Gums: Aside from brushing and flossing, which help clear away the majority of debris, your dentist can closely monitor the condition of your oral health. There might be issues that you won't be able to see in the mirror, and your professional will know the telltale signs of any developing problems.
Learn the Best Oral Hygiene Practices: From brushing techniques to which products are of greater quality, your dentist can give you the best advice on how to care for your smile. It's always a good idea to get insight from the experts!
You Can Save Money: Scheduling an appointment for early detection can help you save time and money. A checkup and cleaning will always cost less compared to a filling, crown, or extraction.
Improved Confidence: Sometimes oral health issues, like bad breath, can impede a person's self-esteem. Instead, going for a dental visit to clean your smile and freshen your breath is the easiest way to lift your spirit and increase your confidence in how you look and feel.
Identify Life-Threatening Diseases: Dental issues like gum disease have been shown to increase your risk for conditions like heart attacks and strokes. Part of your dental checkup is to detect oral cancer—which can be treated more effectively if found early.
A dental checkup can give you much more than just a clean smile. It can also save you money, prevent harmful diseases, and boost your self-esteem while maintaining healthy teeth!
About the Author
Dr. John H. Upton earned his dental doctorate at the Baylor College of Dentistry. As a member of the ADA, Arizona Dental Association, and the American Academy of Biomimetic Dentistry, Dr. Upton provides top-quality dental services to keep your teeth strong and healthy. If you want to know more about the importance of preventive dentistry or schedule your next checkup, visit his website or call (623) 878-6333.